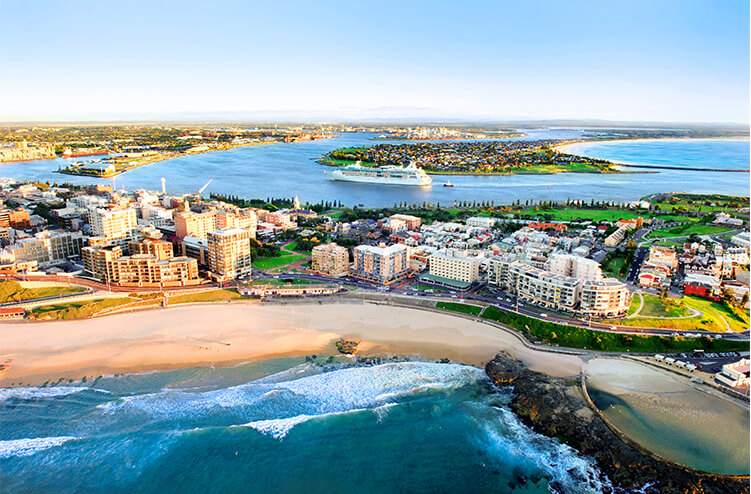 Corporate Analyst
Job No: CN2267
Location: Newcastle
Be part of a team that drives innovation and community wellbeing.
Bring your exceptional organisational skills to this role.
2 x Permanent Full Time roles for 35 hours per week.
Flexible working with optional 9-day fortnight.
City of Newcastle (CN) has an exciting new opportunity for experienced Corporate Analysts to join our Community, Strategy and Innovation team.
The Corporate Analyst will be responsible for developing and leading an optimisation program that transforms business practices through strategic decisions that support short and long-term growth.
The Corporate Analyst is accountable for providing CN with accurate and timely qualitative and quantitative analysis and impart CN with actionable insights from relevant data.
Their key focus is to evaluate data and business practices and offer sophisticated interpretations to drive success within CN and provide effective business solutions and opportunities.
The essentials you'll need:
Tertiary qualifications in Business, Accounting, Information Management, Analytics or another appropriate discipline.
Strong analytical and problem-solving skills with sound knowledge of and/or practical experience in data capture, extraction, analysis and preparation of reports to assist in business planning, forecasting and process improvements.
Minimum of 5 years' experience in implementing improvements using Lean, Six Sigma, or other recognised process improvement methodology and techniques.
Demonstrated project management experience with the ability to coordinate and manage multiple projects and resources effectively to achieve goals to meet planned targets, deadlines and commitments.
Experience in managing complex datasets and conducting quantitative and / or qualitative statistical analyses including a demonstrated aptitude for understanding, manipulating and cleaning complex datasets.
Strong conceptual and practical understanding of modern frameworks and methodologies such as Scrum, Kanban, lean, design thinking, human-centred design, multivariate testing, continuous improvement and test automation.
Well-developed business acumen and critical thinking skills with the ability to manage budgets, analyse data and compile reports.
Ability to gain respect, integrity and trust through situational leadership and inspire others to follow and participate in change processes.
Excellent communication and interpersonal skills demonstrated by abilities in consultation, negotiation and influencing skills at all levels, and the capacity to develop and manage effective relationships with all stakeholders and all levels of staff.

Other valuable skills you may have:
Experience in developing and implementing improvement systems in a local government environment.
Sound like the perfect job for you? Apply Now!
City of Newcastle proudly promotes the principles of Equal Employment Opportunity and fosters a culture of diversity to represent the community of our Local Government Area.
All candidates will be assessed against the selection criteria outlined in the position description. Suitable candidates may be placed on an eligibility list for future identical positions for a period of 12 months.
You must have the right to live and work in Australia to apply for this job.
To view the full position description please click here.
Application Closing Date: Sunday, 2 August 2020.
Remuneration: $107,622 + 9.5% Superannuation per annum for a 35 hour week.
Contact: Ashlee Abbott, Manager Community, Strategy and Innovation, 02 4974 1310.